ATV Motocross National Championship Series Announces Wiseco as 2017 Title Sponsor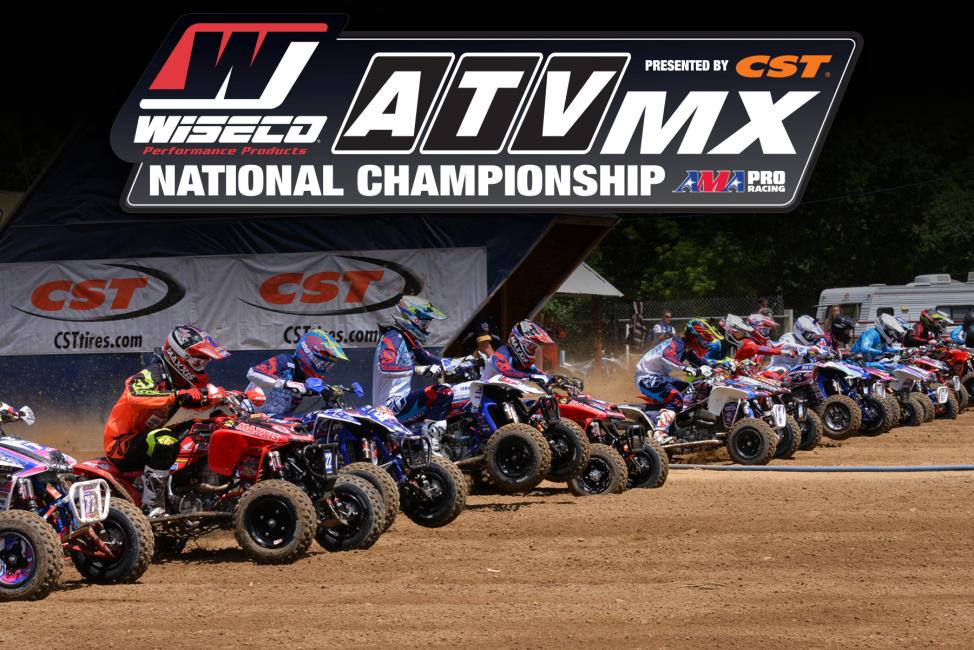 MX Sports Pro Racing and the ATV Promoters Group (ATVPG) are pleased to announce Wiseco as the title sponsor of the 2017 Wiseco ATV Motocross National Championship (ATVMX) presented by CST Tires, an AMA National Championship. Wiseco is the world leader in the manufacturing of hi-performance, forged pistons and today establishes their support for America's premier ATV racing series.
With over 75 years of experience, Wiseco products are known across the globe with distribution systems in Europe, South America, Africa, Canada, Asia and the United States. The meticulous development process has allowed Wiseco to create a variety of products, including pistons, clutch baskets, cranks, connecting rods and more.
"We are excited to be partnering with the ATV Motocross series in 2017," says Laura Antenucci, Marketing Specialist for Performance Motorsports International. "ATVMX has some of the best racing in the country, and we are excited to support this great group of racers. Wiseco pistons have powered racers for decades. Our offering for ATVs will power these racers over the finish line. Partnering with the 2017 ATV Motocross National Championship supports the racing we love!"
Wiseco engineers utilize the latest technology to ensure that their products remaining top-notch, all while priding themselves in their superior customer service. With Wiseco's promise to "meet or exceed customer requirements every time," racers can be assured that the product and customer service they will receive from Wiseco will be above par.
"Wiseco is no stranger to our ATV racing community," said MX Sports Director Tim Cotter. "The company has been involved in ATV racing since the days of three-wheelers. As the machines advanced, so did Wiseco with their forged pistons. Wiseco is the perfect fit for this horsepower-hungry discipline where machine modifications are paramount."
The brand-new series logo will incorporate Wiseco, and will appear on all marketing and communication strategies, on and off the track. As part of the package, Wiseco will be appearing on cable television during the MAVTV highlight episodes and on digital RacerTV live streaming shows. 
The 2017 ATVMX Pro series will kick off on Tuesday, March 14, with the Third Annual FLY Racing ATV Supercross. The remaining ten rounds of the series will follow the traditional motocross format and travel across the eastern half of the United States. 
For more information on the 2017 Wiseco ATV Motocross National Championship, visit the series official website at www.atvmotocross.com. Join the conversation on the series Facebook page, follow on Twitter and Instagram, and be sure to always hashtag #ATVMX.
Comments
comments