Coastal Racing ATV Team Report: Powerline Park GNCC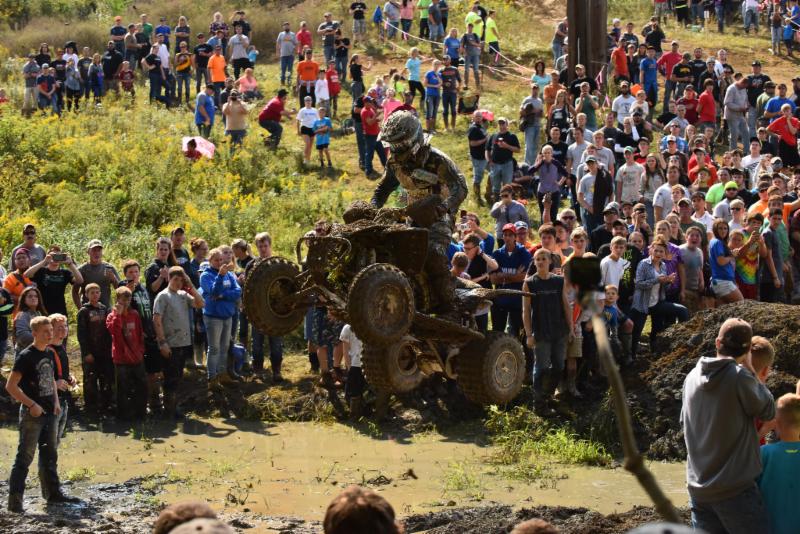 Coastal Racing/MSR/Maxxis/Lone Star/Waynesburg Yamaha's Brycen Neal got off to a great start in the XC1 Pro class where he rounded the opening lap in the 4th place position. Neal charged ahead to engage in a podium-battle in the first half of the two-hour race.
Unfortunately, Neal experienced an issue on the final lap and with about three miles to go his machine began to show signs of running out of fuel, where it finally stopped about one mile from the finish line. As a result, Neal dropped significantly back from the podium battle to ultimately finish 11th place in the XC1 class.
"We are still unsure of what caused us to run out of fuel at the end," Neal said. "It was a freak thing that happened because we always calculate our pit stops to have enough fuel to finish the race but up to that point my Coastal Racing machine was handling great in the slick terrain and we were running good in the top four freight train battle all day.
With one round remaining in the 2016 season, Neal holds the 4th place position in the Overall Championship Standings.
Coastal Racing/MSR/Maxxis/Lone Star/Waynesburg Yamaha ATV rider Eli Kiger missed Round 12 due to an injury sustained over the summer break.
Comments
comments