DP Brakes Dominating in ATV and Off-road so far in 2015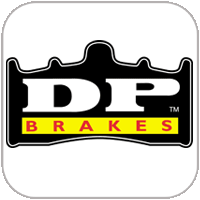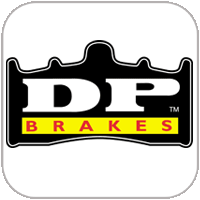 DP Brakes ATV sponsored riders are dominating in GNCC, ATV MX and EnduroCross so far in 2015.
"We are very proud of all our talented riders again this season", stated Larry Mills, President of DP Brakes and Clutches North America.
He continued, "DP Brakes continues to be the leader in sintered brakes for off-road and ATV and the outstanding riders and results are a testament of our continued success and superior product."
Here are the results so far:
GNCC ATV:
XC1 Pro
1st Adam McGill, 2nd Walker Fowler, 3rd Brycen Neal. Plus, through 11th Place on DP Brakes
XC2 Pro-Am
1st Cole Richardson on DP Brakes
Women
1st Angel Knox on DP Brakes
4×4 Pro
1st Bryan Buckhannon, 2nd Kevin Trantham, 3rd Robert Smith. Plus, through 5th on DP Brakes
4×4 Senior
1st Forrest Whorton on DP Brakes
Super Senior
1st Dave Simmons on DP Brakes
GNCC Bikes:
XC1 Pro
3rd Thad Duvall and 5th Jordan Ashburn on DP Brakes
XC2 Pro-Am
1st Nick Davis and 2nd Jason Thomas on DP Brakes
ATV MX:
AMA Pro
1st John Natalie, 2nd Joel Hetrick on DP Brakes
Geico EnduroCross:
EX Pro
1st Cody Webb on DP Brakes
Mills added, "All riders are using our top of the line DP Brakes Standard and Pro-MX brake pads to achieve these accomplishments. They are the same pads that are offered in stores across the world. Not only they give you improved performance, no noise, but you will also receive two to three times longer life over any other brake pad available."
For more information on the complete line-up of DP Brakes brake pads, shoes, rotors, and clutch kits, contact DP Brakes North American Headquarters/Tony Mills International Inc. at 4401 Walden Avenue, Lancaster, NY 14086, (716) 681-8806, or by e-mail at: dpbrakestm@aol.com; or visit us on the web at www.dp-brakes.com.
Comments
comments