HiPer Technology, Better, Stronger, Faster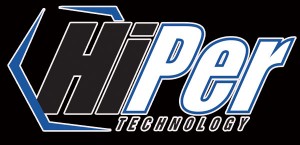 Thanks to the HiPer Technology / Weld Engineering Performance marriage ATV and UTV enthusiasts are able to enjoy a wheel-honeymoon like never before. Since Weld purchased HiPer a few years ago it has made two additional acquisitions, making it North America's largest premium wheel company.
HiPer wheels have always used carbon fiber composite resins to build the lightest and strongest wheel available, while WELD wheels are made of forged aluminum. With this, Weld has successfully applied its aluminum technology into the HiPer brand. The result; ATV and UTV enthusiasts now have more HiPer wheels to choose from than ever.


Plant Tour
I recently got a chance to take a little tour of the Weld plant in Kansas City, Missouri. While plenty of Weld wheels were being made, I concentrated on learning all I could about the new and much-improved HiPer brand. Now that HiPer wheels are made under the same roof as Weld, which has been making high performance wheels for 50 years, I was especially interested in seeing how the HiPer line has benefited. As you'll see in the video, it's all about using the best material possible, killer designs, masterful engineering and extreme testing. That's how premium wheels are made – no compromises!
If you were like me and didn't think HiPer wheels could get any better, join me in being wrong by checking out my plant walk-through and clicking over to hiper-technology.com to see the many wheels that are available for your quad or side-by-side.
Comments
comments