Yamaha's Wienen and Brown 1-2 in Georgia AMA Pro ATV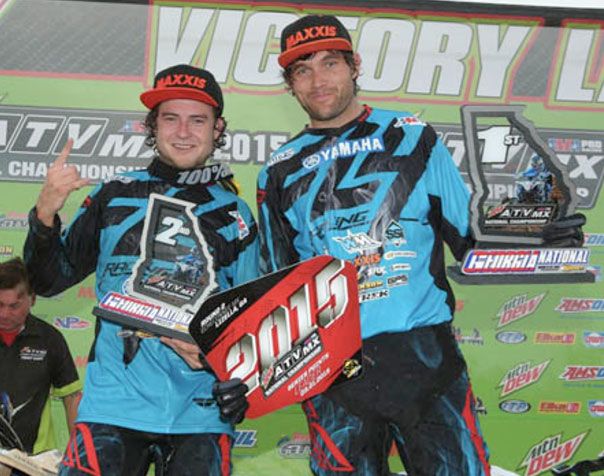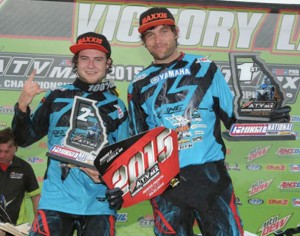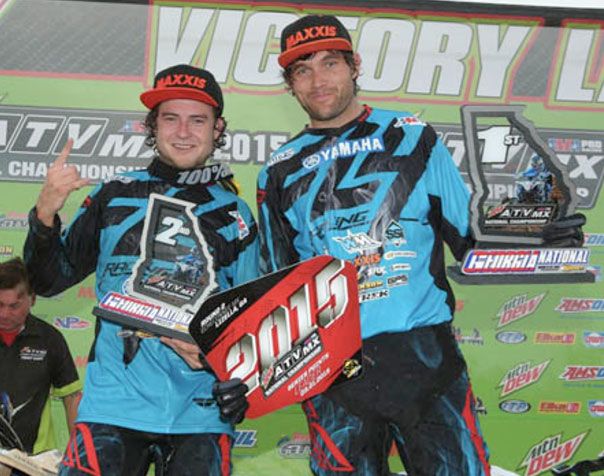 Three-time defending AMA Pro ATV champion Chad Wienen secured his first win of the 2015 season at Echeconnee MX Park in Lizella, Georgia on Saturday, March 21. Wienen clinched the overall with unbeatable 2-1 motos aboard his Wienen Motorsports/SSI/Maxxis-prepared Yamaha YFZ450R, as TBrown84/Maxxis/Yamaha's Thomas Brown put together 4-2 motos to nail down second overall.
In the first moto, Wienen got away third behind rivals Joel Hetrick and John Natalie, settling into the race and building speed on the sandy track. With Natalie in his sights, Wienen soon advanced into a frenzied, two-way fight for second place, securing the position after his rival unfortunately crashed. From there on, Wienen pursued but couldn't catch leader Hetrick, with Brown and fellow Yamaha rider Nick Gennusa followed the defending champ to the line in fourth and fifth, respectively.
The second moto went more Wienen's way. Although Hetrick once again took the holeshot, this time Wienen was right behind, and after setting the fastest lap of the race, Wienen took over the lead on the second of 11 laps. But Hetrick didn't give up, engaging Wienen in a terrific battle for several laps before ultimately tipping over on lap five. This gave Wienen a nearly eight-second advantage over Brown, and he was able to cruise to the win, with Brown following him to the checkers to give Yamaha a terrific 1-2 overall finish for the day.
Comments
comments