Muddy Conditions Didn't Stop GBC Motorsports at the Limestone 100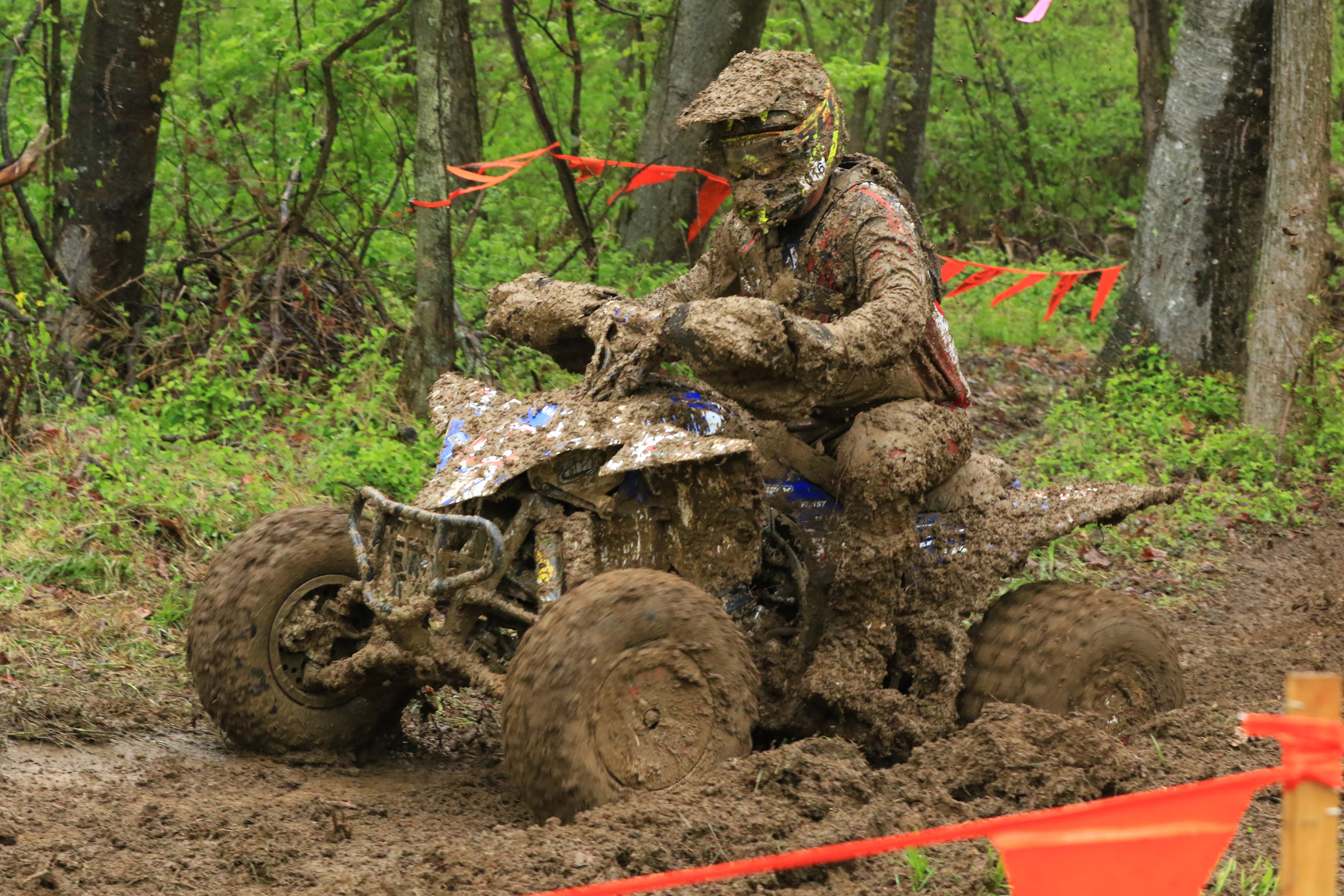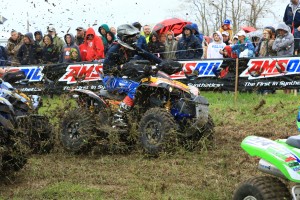 Round five of the Grand National Cross Country series took place this weekend Springville, IN home of the Limestone 100. After sustaining heavy rains the evening prior and the entire day of the race the already damp Indiana soil provided for some slick and muddy terrain. The conditions did little to slow the team of GBC racers though as they logged some very impressive finishes.
In the morning races, Craig Bowman managed to snag a 3rd place finish in the 4×4 Pro class. This was Craig's first career podium on his Dirt Commander equipped Can-Am. "I couldn't believe how muddy and how deep the ruts were out there today," Bowman said. "No matter which line I chose my Dirt Commanders pulled me right through. I'm very happy to finally get up here on this podium." Rob Smith came in just one second after Craig to grab 4th place in the 4×4 pro class. Smith had this to say: "This was definitely not the finish I was hoping for, but I had a great battle with the leaders all day and amleaving here with some solid points."
Scott Day finished up on top in the in the 4×4 A/B class. After 4 heated laps, Scott managed to clinch a first place finish with a total elapsed time of 02:07:32.515. Ty Phillips was able to to get on the podium in the 4x4C class with an impressive 2nd place finish aboard his GBC Motorsports equipped Honda.
In the WXC class Kara Merritt snagged a 4th place finish aboard her GBC Motorsports equipped Yamaha. We had a pair of GBC Motorsports riders do well in the Women's Amatuer class with Michelle Mickelberry finishing on the podium in 3rd place and Brittany Reebel finishing close behind in 4th. In the Sport class, John Cunningham managed to put GBC Motorsports up on the podium with a strong 2nd place finish while Shane Pitzer put in a strong 3rd place effort in the Schoolboy Sr. class.
Johnny Gallagher snagged up a 5th place finish in the XC1 Pro class with an elapsed time of 02:15:43.312. We saw the start of a promising race from Kevin Yoho in the same class until he fell victim to clutch issues, dropping him back to a 9th place finish. Marty Christofferson added to his podium tally with a 3rd place finish in the XC2 Pro Am class with a total time of 02:19:02.281.
Colin Gerber has been getting better all season long, and finally found the top of the podium with his first College B victory of the season. Spencer Modlin piloted his GBC backed KTM to a career-best 2nd place finish in the College B class.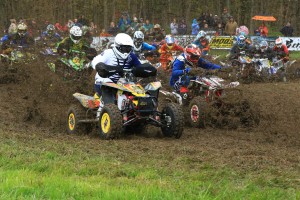 In the Junior A class, we saw Nathan Hornacek take a 2nd place finish, which was Nathan's best overall finish of the season. Dwight Pollard snagged a 4th place finish in the same class with an elapsed time of 02:08:16.859. In Junior B, GBC Motorsports grabbed a 1st place finish with rider Bryan Flicky, making it his first win of 2015. Todd Maskala laid down some fast laps in the Vet B class, netting him a 2nd place finish after 3 heated laps.
Round 6 of the GNCC season will take GBC Motorsports racers to Odessa, NY for the Tomahawk, May 9-10. Visit Www.gbcmotorsports.com to learn more about our tires and racing efforts, and follow us on Facebook, Instagram and Twitter to get the latest updates.
2015 Limeston 100, Brittany Reebel, Bryan Flicky, Dirt Commanders, Dwight Pollard, GBC Motorsports, John Cunningham, Johnny Gallagher, Kara Merritt, Kevin Yoho, Scott Day, Spencer Modlin
Comments
comments