New 2016 Yamaha ATVs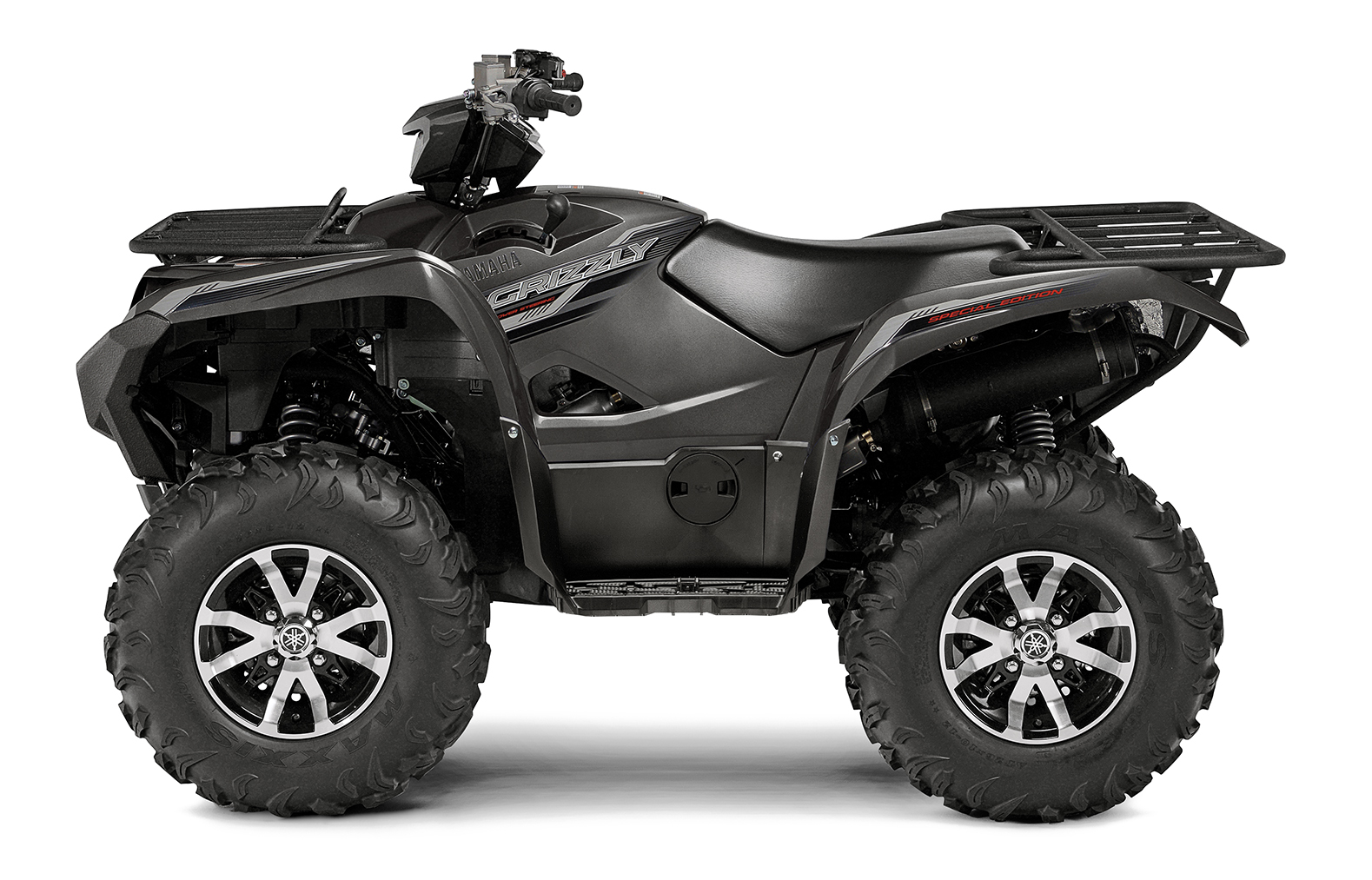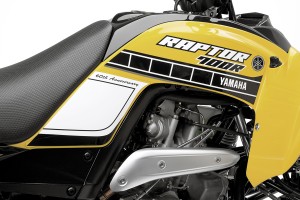 A few weeks ago, as a member of the media, I flew down to Georgia and met up with several excited Yamaha employees to take a look at their far-from-ordinary 2016 ATV/UTV line up. This year Yamaha is celebrating its 60th anniversary. With the big six-o-birthday, we were told this year would be the most significant new ATV and SxS model launches in Yamaha's history!
I've always been impressed with Yamaha equipment and how they go about creating and marketing their products. Yamaha has pioneered many things in our sport, the first twin cylinder in an ATV, Ultramatic CVT transmission, and first ATV with power steering come to mind. Always thinking outside the box, in an effort to offer more value for less money Yamaha is using the same 708cc engine in all but two of their models on their entire2016 line up! Only the YFZ450R and new Raptor 90 youth ATV use a different power plant.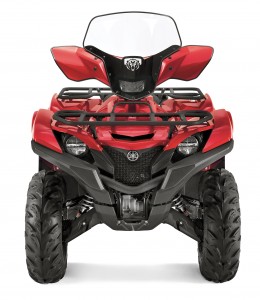 Besides the youth rider and the hard-core motorcrosser, everyone from UTV guy, to quad-duner to 4×4 mud enthusiasts to farm employee will be riding (or driving) a machine equipped with the same 708cc engine. When I first heard of this I have to admit I was a little skeptical, but the more I talked with several of the proud Yamaha staff members on the never-been-done-before approach, the more I actually liked the new mission. Making one basic engine for all applications, then simply tuning that engine for each specific purpose, it's such a simple idea, yet seems to work well on so many levels. It's cheaper to mass produce the engine, and think of the performance and durability gains developed when the majority of the lineup relies on the same engine. When you make just one thing, you usually make it better than you would have if it were just one of many.
For the guy or gal that might be intimidated by a big 700cc engine? I think he or she needs to get out of the mindset that overworking a smaller displacement engine is safer and lasts longer. On the contrary, smooth usable power made from an engine that doesn't need to be hammered on to maintain momentum is actually safer and since the engine is not red-lined as much it will indeed perform and last longer.
As you can tell, I'm all about Yamaha's new 708cc's-for-everyon- theory. You can click over to UTV Scene to learn about Yamaha's new drivable machines, which of course also feature Yamaha's mighty 708, but here on ATV Scene I'll provide a little rundown of what's new for those that like to get on and ride to get their off-road fix. So let's take a closer look at Yamaha's 708cc-enriched 2016 ATV line up…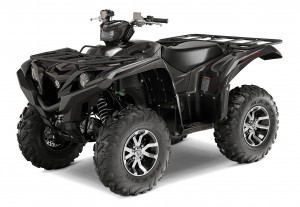 ALL-NEW 2016 GRIZZLY 4×4 ATVs
This is my personal favorite of what Yamaha has in store for 2016. This already well-done Grizzly was has been greatly improved for 2016. From front to back, top to bottom, the 2016 Grizzly 4×4 is designed to be the most comfortable, off-road capable and durable big bore ATV for riding enthusiasts who enjoy recreational trails and technical terrain. Aggressive new styling and a new chassis incorporate redesigned front and rear fenders, an all-new handlebar mounted work light, new 26-inch tires, twin-piston four-wheel disc brakes, new suspension, and Yamaha's proven core drivetrain technologies. The new Grizzlies come in non-EPS, EPS, Special Edition and Limited Edition variations with multiple color and styling options. Non-EPS models start at $8,899 MSRP and EPS models start at $9,699 MSRP.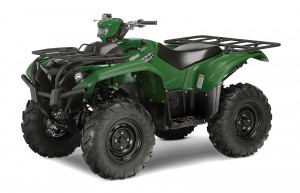 ALL-NEW 2016 KODIAK 700 4×4 ATV LINE
The all-new 2016 Kodiak 700 line of 4×4 utility ATVs includes the Kodiak 700 (MSRP $6,999), Kodiak 700 EPS (MSRP $8,199) and Special Edition (SE) Kodiak 700 EPS (MSRP $8,899) all boasting class-leading performance and value for the hard-working utility ATV customer.
Assembled at Yamaha's U.S. factory in Newnan, Georgia, the all-new Kodiak 700 ATVs are built for work with a comfortable and compact feeling new chassis. New styling, smooth power and increased torque create the foundation for a range of features that all combine to make the Kodiak 700 ATVs the most powerful in their pricing categories, while maintaining Yamaha's legendary durability and off-road performance.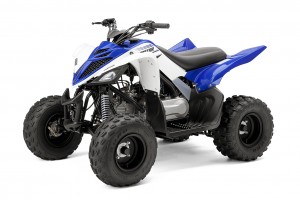 ALL-NEW 2016 RAPTOR 90 YOUTH ATV
The all-new 2016 Raptor 90 youth ATV is built for riders ages 10-years-old and up. The entry-level Raptor serves up styling and a sporty ride reminiscent of its big brother, the Raptor 700, but at a size and performance level appropriate for younger first-time riders and budding enthusiasts.
The new Raptor 90 mounts an 89.9cc air-cooled 4-stroke SOHC engine with a continuously variable transmission (CVT) on a newly designed lightweight chassis. The CVT provides seamless acceleration without the need to shift, and reverse gives young riders more versatility on the trail. With increased power over Yamaha's previous Raptor 90, the new model provides sporty performance while maintaining a comfortable ride and simple operation. The Raptor 90 comes in Team Yamaha Blue/White at $2,799 MSRP.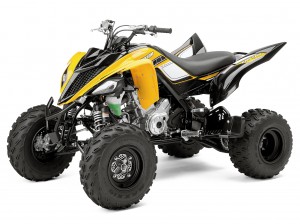 NEW 60TH ANNIVERSARY SPECIAL EDITION RAPTOR 700R and YFZ450R SPORT ATVs
Yamaha is celebrating its 60th anniversary this year with classic Yamaha yellow and black styling on the 2016 Special Edition Raptor 700R (MSRP $8,899) and Special Edition YFZ450R (MSRP $9,199) sport ATVs.
The Raptor 700R and YFZ450R are the best selling and highest performing models in the world of sport ATVs. They epitomize the pinnacle of ATV performance and racing dominance on the track, trail and dunes. The 2016 anniversary models combine motorsports history with the height of modern performance.
Click here to get our opinion of the new Raptor 700R and here for our high-def video review of the new Yamaha YFZ450R
Click here to get my take on the 2016 Yamaha UTV Line Up and be sure to follow Yamaha at http://facebook.com/yamahamotorusa http://twitter.com/yamahamotorusa and https://instagram.com/yamahamotorusa/.
Finally for more information on Yamaha's 2016 complete line up and more, visit www.yamahamotorsports.com
Comments
comments