Wienen Wins 5th Consecutive Championship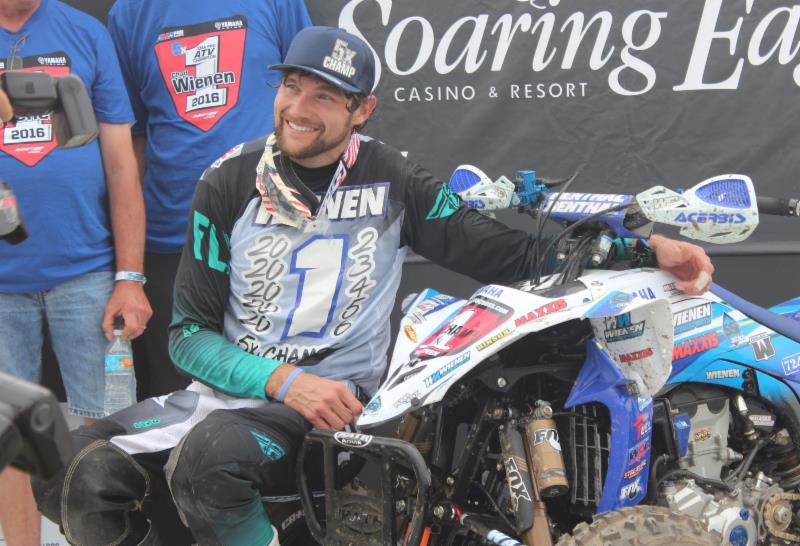 Wienen Motorsports' Chad Wienen wrapped up his fifth consecutive championship this past weekend at the final round of racing for the 2016 AMA ATV MX Pro National Championship held at Soaring Eagle Resort and Casino in Mount Pleasant, Michigan. Wienen took second overall on the weekend after going 3-2 in the motos.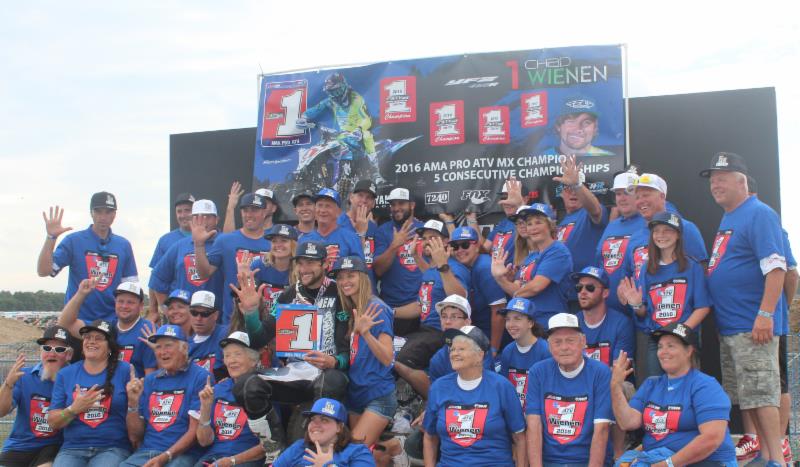 "Going into the weekend I had one goal on my mind and that was to secure my fifth championship and not take any unnecessary risks to do so. I earned the fastest qualifier in the morning practice sessions and after a bad start in moto 1 I had to put those fast lap times to use starting barely inside the top ten I climbed my way into third by the end of the first moto." Said Wienen.
Wienen battled for the holeshot in moto 2, but came up a little short exiting the first turn in second. Knowing making any advances on the field would not change overall positions, Wienen went on to finish second overall for the day and securing his fifth consecutive AMA ATV Pro MX National Championship.
"I am still trying to let all of this soak in. When I first started in the sport of ATV MX racing I dreamed of being able to win a Pro National Championship and never in my dreams did I think I would be a Five time National Champion! I am so thankful to everyone who has helped me along the way get to where I am today, my family, friends, sponsors, and fans I cannot thank enough for their endless support. Thank you!"

The Wienen Motorsports team will head to Oakhill MX in Texas this coming weekend September 17 to participate in the 2016 Caleb Moore Memorial ATV Pro Challenge.
Comments
comments